Batwoman: Rachel Maddow si unisce al cast della serie della The CW
Ottime notizie per i fans della nuova serie tv della The CW, Batwoman: Rachel Maddow si è unita al cast della serie debuttata poco fa!
Rachel Maddow si unisce a Batwoman
Chi ha iniziato a seguire la nuovissima serie della The CW Batwoman, sa benissimo che al cast si è aggiunta Rachel Maddow, commentatrice politica della MSNBC che ultimamente sta interessando alle accuse presidenziali. Anche se la serie ha debuttato qualche giorno fa, sappiamo che avrà anche un ruolo chiave, mentre affiancherà Ruby Rose, protagonista.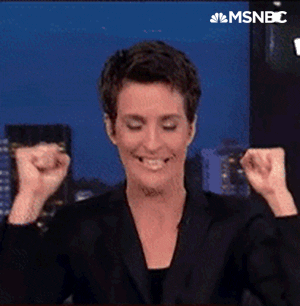 La Maddow interpreterà Vesper Fairchild, personaggio che arriva direttamente dai fumetti di Batman. Fairchild è una persona di radio e televisione che ha avuto una storia romantica con Bruce Wayne (Batman).
Il trucco della serie di Batwoman è che Fairchild non apparirà mai sullo schermo, o quanto meno al momento non ci sono piani di farla apparire. Eppure "apparirà" in alcuni episodi, partendo proprio dalla premiere di Domenica scorsa.
Questa sarebbe la seconda volta che Rachel Maddow venga connessa al mondo di Batwoman, serie basata sui fumetti della DC che tratta di una supereroina lesbica.
La showrunner dello show, Caroline Dries , ha dichiarato al Hollywood reporter:
"Consideriamo Vesper Fairchild la voce beffarda di Gotham. Oltre al grande interesse di Rachel, abbiamo pensato che fosse un'ottima scelta perchè il suo giornalismo va molto in contrasto con le critiche, gossip e criticismo di Vesper."
Batwoman è prodotto da Greg Berlanti e Dries. Ruby Rose, conosciuta principalmente per il suo ruolo in Orange Is The New Black, sarà Batwoman/Kate Kane. La serie, però, si è già distinta dalle altre per avere come protagonista una supereroina lesbica.
Sul personaggio della Maddow, inoltre, sappiamo che, nel precedente crossover del mondo di Arrow, Fairchild ha avuto una storia romantica anche con Oliver Queen, aka Arrow.
Fonte: Hollywood Reporter
-Miriana