Harry Styles: ha iniziato a sperimentare droghe dopo la rottura dei 1D
Il cantante che un tempo faceva parte dei One Direction, Harry Styles, ha dichiarato che ha iniziato a sperimentare droghe solo dopo che la band si è sciolta.
Le dichiarazioni di Styles
Sono già passati quattro anni da quando una delle band più famose del 2015, gli One Direction, si sono presi una "pausa" dal loro lavoro di gruppo ed hanno iniziato a sperimentare le vite da solisti. Ora, un ex membro della band, Harry Styles, era ospite nel nuovo episodio di New Music Daily with Zane Lowe ed ha fatto delle dichiarazioni particolari.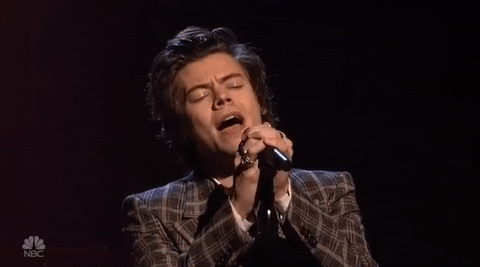 Durante la chiacchierata con la conduttrice, il cantante ha voluto parlare di com'era la vita con gli altri membri della band, ossia Louis Tomlinson, Niall Horan, Zayn Malik e Liam Payne, e dei limiti che si era posto all'epoca del loro successo:
"Quando ero nella band mi è sembrata una cosa più grande di tutti quanti noi che mi sono detto "non sarò io a mandare tutto a pu****e". E quindi pensavo "ora è quel momento della vita in cui vai fuori e sperimenti varie cose, prendi quello fai quello, quello che fai con i tuoi amici. Mentre io ero "non sarò io a mandare a rotoli tutto, non proverò niente di tutto ciò." "
Ovviamente, il nostro Harry Styles si sta riferendo al provare droghe, ma le cose sono cambiate leggermente quando il cantante ha preso la strada da solista ed ha composto il suo primo album, chiamato Harry Styles.
"Facendo questo record mi sono sentito molto più gioioso. Ero con amici ed eravamo in Malibu… mi sono sentito al sicuro. Ho pensato "voglio prendere dei funghi? ne avrò alcuni". "
Questa non è stata la prima volta che Harry ha tirato fuori l'argomento "funghi". Infatti, ne aveva già parlato durante un'intervista con Rolling Stone, dove ha spiegato che il gruppo di amici si divertiva con questi funghi mentre stavano stesi sul prato e con la musica di Paul McCartney di sottofondo.
Durante la chiacchierata con Lowe, Styles ha anche parlato del suo nuovo album, Fine Line, che uscirà il 13 Dicembre.
"Quando inizio a fare un album non penso "ah sto scrivendo un album e lo farò uscire a dicembre.". Sento solo che sto iniziando a scrivere delle canzoni."
Per saperne di più, riascoltate l'intervista su New Music Daily with Zane Lowe!
Fonte: EOnline
-Miriana