La Disney sbarca su Netflix USA con i suoi migliori film!
Non è uno scherzo! Finalmente è arrivata una gioia per tutti gli amanti della Disney (cioè tutti)! Siete stanchi di vedere sempre gli stessi film? Aspettate giugno!
La Disney arriva su Netflix
Non poteva esserci una notizia più fantastica per tutti gli amanti della Disney, infatti da giugno la lista dei film Netflix si allungherà di molto dal momento che saranno disponibili anche i film targati Walt Disney!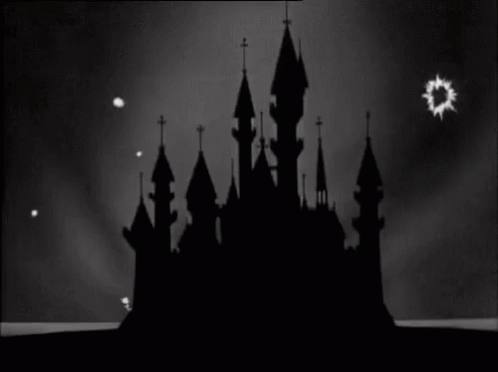 Sono davvero tanti i film che sbarcheranno sulla piattaforma più famosa del mondo, uno dei quali è il nuovissimo "Oceania"!
Vediamo insieme la lista dei film
Air Bud 3 (Air Bud: World Pup)
Air Bud 4 – Una zampata vincente (Air Bud: Seventh Inning Fetch)
Air Bud vince ancora (Air Bud: Spikes Back o anche noto come Air Bud 5)
Air Buddies – Cuccioli alla riscossa (Air Buddies)
Alice attraverso lo specchio (Alice Through the Looking Glass)
Estremamente Pippo (An Extremely Goofy Movie)
A.N.T. Farm – Accademia Nuovi Talenti (A.N.T. Farm)
Atlantis – Il ritorno di Milo (Atlantis: Milo's Return)
Capelli Ribelli (Bad Hair Day)
Best Friends Whenever
Beverly Hills Chihuahua 2
Beverly Hills Chihuahua 3
Bill Nye The Science Guy Collection

Le avventure del piccolo tostapane (The Brave Little Toaster)
Le avventure del piccolo tostapane che va su Marte (The Brave Little Toaster Goes to Mars)
Koda, fratello orso (Brother Bear)
Summer Camp (Bunk'd)
Cadet Kelly
Camp Rock
Camp Rock 2: The Final Jam
The Cheetah Girls
The Cheetah Girls 2
The Cheetah Girls: One World
Chicken Little
Grosso guaio a River City (Cow Belles)
Il mistero dei fenicotteri rosa (The Crimson Wing: Mystery of the Flamingos)
Piccoli grandi eroi (D2: The Mighty Ducks)
Le follie dell'imperatore (The Emperor's New Groove)
Fantasia
Fantasia 2000
L'ultima tempesta (The Finest Hours)
Flubber
Red e Toby nemiciamici 2 (The Fox and the Hound 2)
Nemici per la pelle (Frenemies)
Regista di classe (Geek Charming)
George re della giungla 2 (George of the Jungle 2)
Girl Vs. Monster
Goldie & Bear
Buona fortuna Charlie (Good Luck Charlie)
Good Luck Charlie: It's Christmas
Hannah Montana: the Movie
Pesi massimi (Heavyweights)
High School Musical
High School Musical 2
Tesoro, mi si sono ristretti i ragazzi  (Honey, I Shrunk the Kids)
Tesoro, ci siamo ristretti anche noi (Honey, We Shrunk Ourselves)
Inspector Gadget 2
Mia sorella è invisibile! (Invisible Sister)
Jessie
Jump In!
Il libro della giungla (2016) (The Jungle Book (2016))
Mowgli e il libro della giungla (The Jungle Book: Mowgli's Story)
Kate and Mim-Mim
Kickin' It – A colpi di karate (Kickin' It)
Le follie di Kronk (Kronk's New Groove)
Lab Rats
Lemonade Mouth
Leroy & Stitch
Let It Shine
Lilo & Stitch
Lilo & Stitch 2 – Che disastro Stitch!  (Lilo & Stitch 2: Stitch Has a Glitch)
Little Einsteins
Liv and Maddie
The Lizzie McGuire Movie
Cars Toons (Mater's Tall Tales)
Max Steel
Topolino e il fagiolo magico (Mickey and the Beanstalk)
Topolino e i Cattivi Disney (Mickey's House of Villains)
Il bianco Natale di Topolino – È festa in casa Disney (Mickey's Magical Christmas: Snowed In at the House of Mouse)
Topolino e la magia del Natale (Mickey's Once Upon a Christmas)
Topolino: Strepitoso Natale! (Mickey's Twice Upon a Christmas)
Mighty Med – Pronto soccorso eroi (Mighty Med)
Mr. Magoo
Mulan II
Ma dov'è andata la mia bambina? (My Father the Hero)
Missione tata (The Pacifier)
Il cowboy con il velo da sposa (The Parent Trap (1961))
Phineas and Ferb
Phineas e Ferb: Il film – Nella seconda dimensione (Phineas and Ferb the Movie: Across the 2nd Dimension)
Pimpi, piccolo grande eroe (Piglet's Big Movie)
Trilli e la nave pirata (The Pirate Fairy)
Pirati dei Caraibi: La maledizione della prima luna (Pirates of the Caribbean: The Curse of the Black Pearl)
Pocahontas II – Viaggio nel nuovo mondo (Pocahontas II: Journey to a New World)
Winnie the Pooh alla ricerca di Christopher Robin (Pooh's Grand Adventure: the Search for Christopher Robin)
Winnie the Pooh e gli Efelanti (Pooh's Heffalump Movie)
Prefontaine
Il principe e il povero (The Prince & the Pauper)
Programma Protezione Principesse (Princess Protection Program)
Scrittrice per caso (Read It and Weep)
Ricreazione: Un nuovo inizio (Recess: Taking the Fifth Grade)
C'eravamo tanto odiati (The Ref)
Supercuccioli a Natale – Alla ricerca di Zampa Natale (Santa Buddies)
The Santa Clause
Santa Paws 2: The Santa Pups
Zampa e la magia del Natale (The Search for Santa Paws)
Trilli e il segreto delle ali (Secret of the Wings)
Sharpay's Fabulous Adventure
Sky High – Scuola di superpoteri (Sky High)
Sofia la principessa (Sophia the First)
Supercuccioli sulla neve (Snow Buddies)
Supercuccioli nello spazio (Space Buddies)
Agente Speciale Oso (Special Agent Oso)
StarStruck – Colpita da una stella (StarStruck)
Stitch!: The Movie
Supercuccioli – Un'avventura da paura! (Spooky Buddies)
Supercuccioli – I veri supereroi (Super Buddies)
Tarzan
Tarzan II
Tarzan & Jane
Teen Beach 2
I tre porcellini (Three Little Pigs)
I tre moschettieri (The Three Musketeers)
Trilli (Tinker Bell)
Trilli e la creatura leggendaria (Tinker Bell and the Legend of the NeverBeast)
Trilli e il tesoro perduto (Tinker Bell and the Lost Treasure)
La lepre e la tartaruga (The Tortoise and the Hare)
Supercuccioli a caccia di tesori (Treasure Buddies)
Violetta
Walt Disney Animation Studios Short Films Collection
Wendy Wu: Guerriera alle prime armi (Wendy Wu: Homecoming Warrior)
Wild Ride
Wings of Life
Winnie the Pooh: Ro e la magia della primavera (Winnie the Pooh: Springtime with Roo)
I maghi di Waverly: The Movie (Wizards of Waverly Place: the Movie)
Yo-kai Watch
Zootropolis (Zootopia)
Tutta la mia infanzia su Netflix, cosa voglio di più dalla vita?
-Miriana