Legacies: Ian Somerhalder parla di Stefanie Salvatore
Ian Somerhalder parla di Legacies!
Ian Somerhalder, ai microfoni di TV Line, ha parlato di Legacies, serie ambientata nell'universo di cui l'attore ha fatto parte per ben otto anni nei panni di Damon Salvatore.
Sono passati più di due anni da quando Ian Somerhalder ha salutato The Vampire Diaries, ma Damon Salvatore è ancora vivo e vegeto nei nostri ricordi e a Mystic Falls, ed è stato molto occupato.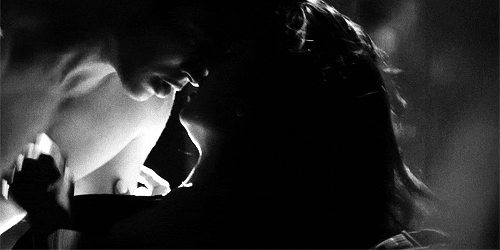 Mentre TVLine parla con Somerhalder della sua imminente serie Netflix "V-Wars", che sarà presentata in anteprima giovedì 5 dicembre, il sito ha chiesto all'attore se il nome Stefanie Salvatore significasse qualcosa per lui.
La sua risposta immediata è stata:
Oh, sì, non è mia figlia?
Infatti, Stefanie Salvatore, come riferito durante un episodio della prima stagione della serie CW Legacies, è la figlia di Elena Gilbert e Damon Salvatore, chiamata così in ricordo del defunto, grande Stefan.
(Per la cronaca, non è chiaro se Stefanie esista davvero, dato che è stata menzionata solo in una realtà alternativa, ma non impantaniamoci troppo nella semantica.)
Non sono stato in grado di immergermi troppo in profondità nella storia di Legacies. Siamo stati in post-produzione su V Wars per 11 mesi, ma è incredibile sapere che questi personaggi sono ancora in corso.
Ha detto Ian Somerhalder.
Si sta facendo davvero un ottimo lavoro. Legacies è uno show divertente e sembra bello.
L'attore che ha interpretato uno dei personaggi più amati della serie, ovvero Damon Salvatore, è ancora in ottimi rapporti con Paul Wesley, che ha diretto un episodio della prima stagione di Legacy.
È selvaggio
afferma Ian Somerhalder.
Paul era sul set e mi ha inviato un video messaggio. Era tipo "Questo è un viaggio. Questi sono i nostri set. È come una distorsione temporale!"
Avremo più informazioni su "V-Wars" da Ian Somerhalder mentre si avvicina la premiere del 5 dicembre dello show, ma per il momento godiamoci il fatto che proprio come  noi, Ian e Paul non riescono a superare tutto quello che The Vampire Diaries ha significato per loro, non lo trovate romantico?