Legacies: Ian Somerhalder rivela se tornerà nella serie!
Ian Somerhalder potrebbe tornare nel mondo di Legacies!
Ian Somerhalder potrà anche aver lasciato il mondo di The Vampire Diaries per trasferirsi in quello di V Wars, ma a quanto pare, potrebbe tornare in quello di Legacies, se dovesse averne la possibilità.
Durante un'intervista con l'Entertainment Tonight, Ian avrebbe rivelato che tornerebbe con piacere a Mystic Falls, ma in un modo che i fan non si aspettano.
Mi piacerebbe parlare con Jules [Julie Plec]. Mi piacerebbe dirigere un episodio [di Legacies, ndr], perché so che Paul [Wesley] l'ha fatto. Mi ha chiamato dicendomi: "Fratello, è pazzesco", perché quelli sono i nostri vecchi set ed è come tornare indietro nel tempo di dieci anni. Mi ha detto: "Amico, questo è pazzesco!" Era molto emozionato riguardo a questo.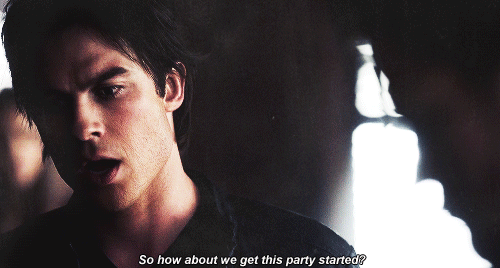 Ian, che ha interpretato Damon Salvatore in The Vampire Diaries, ha in seguito continuato a parlare dei suoi ricordi legati alla serie, che è rimasta importante nel suo cuore persino anni dopo essere terminata.
Abbiamo passato otto anni in quella serie ed ora, due anni dopo, ne stiamo ancora parlando mentre lavoriamo ad altro. Sono dieci anni, dai 30 ai 40. È un sostanziale pezzo della tua vita. Ma mi piacerebbe tornare e dirigere un episodio. Mi piace ciò che stanno facendo. La serie sembra fantastica, ci sono tutti quelli della mia vecchia squadra.  
Ian, attualmente, sta lavorando duramente alla sua nuova serie intitolata V Wars, dedicata sempre al genere dei vampiri, che debutterà su Netflix il 5 dicembre.
Forse non vedremo Damon Salvatore molto presto, ma almeno sappiamo che potrebbe comunque tornare in qualche modo su quel set e già questa speranza è qualcosa a cui possiamo appigliarci.
Erica
Articoli correlati:
The Vampire Diaries: Nina Dobrev & Paul Wesley "non si sopportavano affatto" durante la prima stagione!