People's Choice Awards: Cole Sprouse, la sua vittoria e il messaggio di Lili!
Il bellissimo attore Cole Sprouse si è portato a casa due premi dai People's Choice Awards, ma scopriamo nei dettagli tutte le novità.
I premi di Cole Sprouse
Il 10 Novembre si sono tenuti a Barker Hangar in Santa Monica, California, i People's Choice Awards 2019 ed il giovane attore protagonista di Riverdale, Cole Sprouse, si è guadagnato non uno, ma ben due premi da portare a casa.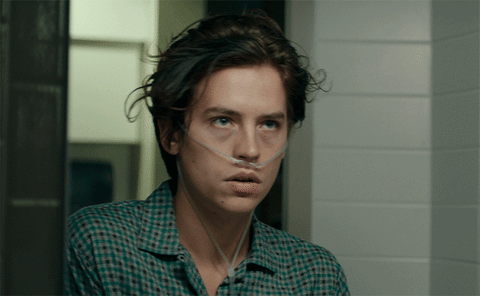 Il bel Sprouse ha vinto il premio per Star di un film drammatico 2019 per il suo nuovo film chiamato Ad un metro da te, battendo anche Once Upon a Time in Hollywood di  Leonardo DiCaprio e Brad Pitt, Glass con Samuel L. Jackson e Sarah Paulson, Rocketman con Taron Egerton, Us con Lupita Nyong'o e Extremely Wicked, Shockingly Evil and Vile con Zac Efron.
Il secondo premio che ha vinto, invece, è quello di TV Star maschio 2019, per il suo lavoro in Riverdale, battendo il suo collega KJ Apa, anche lui presente all'evento.
Nonostante anche la sua fidanzata, Lili Reinhart, era nominata in alcune categorie, l'attore si è presentato all'evento da solo, indossando un bellissimo completo blu.
Ovviamente, da una stanza d'hotel, la sua Lili lo stava guardando, e non è riuscita a contenere l'entusiasmo come ha mostrato la sua storia su Instagram di quella sera:
Ancora non si sa come mai Lili non abbia atteso l'evento dal momento che è stata nominata per Drama TV Star of 2019 e Female TV Star of 2019, anche se sfortunatamente non ha vinto in nessuna delle due categorie.
La sua scelta di rimanere in hotel è sorprendente, dal momento che la coppia è sempre unita. Infatti, anche qualche giorno fa si sono presentati insieme al 20esimo compleanno di Kiernan Shipka, protagonista di Sabrina, dove hanno scattato queste meravigliose foto:
Fonte: Seventeen
-Miriana