Una playlist su Spotify svelerà il finale di Game of Thrones
Le teorie su chi vivrà e chi morirà e su chi siederà sul Trono stanno volando più velocemente di un drago zombie. Ma ora abbiamo almeno un piccolo indizio su come finirà Game of Thrones, gentilmente offerto dai creatori della serie
David Benioff
e
D.B. Weiss
.
Il duo ha aiutato a creare una nuova playlist su Spotify, Game of Thrones: The End Is Coming, per accompagnare la stagione finale dello show— e hanno perfino incluso un indizio su come finirà l'amata serie.
"La risposta alla fine della serie è nascosta completamente nelle scelte della playlist," hanno rivelato Benioff e Weiss a For the Record in una mail. "Nessuno ci crederà mai ma è vero."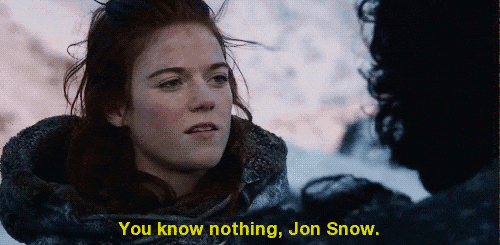 Ad ogni modo, mandare ai fan messaggi criptati attraverso una playlist non era nelle intenzioni dei creatori, quanto maggiormente il voler condividere il loro amore per il rock, il metal e altri generi musicali. (Dopo tutto, la band Mastodon è apparsa come zombie nel finale della settima stagione.) Tra le tracce che il duo creativo ha inserito nella nuova playlist si possono annoverare: "Her Black Wings" dei Danzig, "Sleep Now in the Fire" dei Rage Against The Machine, e "Girl from the North Country" di Johnny Cash e Bob Dylan.
"Eravamo alla ricerca di canzoni che ci facessero sentire nello stesso modo in cui ci fa sentire lo show." hanno spiegato. "C'è una gran varietà in quella playlist—Rage non è Johnny Cash. Ma hanno entrambi un forte potere intrinseco."
La nuova playlist è stata creata per suscitare hype ai fan sfegatati della serie prima della season premiere.