The Originals: arriva un altro personaggio di The Vampire Diaries
Un altro personaggio di The Vampire Diaries sta per far ritorno in The Originals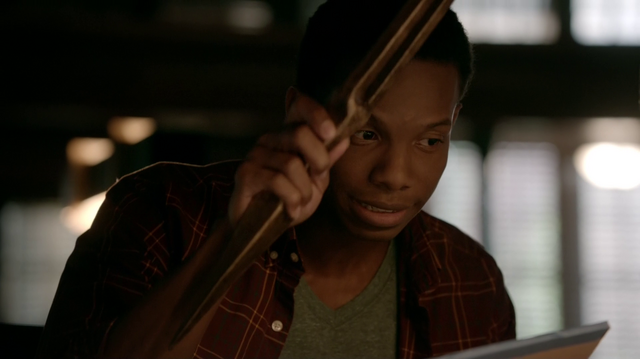 Caroline Forbes non sarà l'unico personaggio di The Vampire Diaries che apparirà nella quinta ed ultima stagione di The Originals dato che è stato confermato il ritorno di Dorian Williams, l'assistente di Alaric Saltzman e di Peter Maxwell, interpretato dall'attore Demetrius Bridges.
Dorian ha lavorato insieme ad Alaric al Progetto Ave Maria, il famoso piano finalizzato alla distruzione dell'inferno di Arcadius. La sua ultima apparizione risale al momento in cui si è ritrovato ad aiutare Alaric e Jeremy Gilbert alla Salvatore School for the Young & Gifted.
C'è da dire che, nonostante il – giustamente – mancato entusiasmo dei fans, il ritorno di Dorian sia sensatissimo dato che Hope Mikaelson è una studente della scuola di magia fondata da Alaric e Caroline a Mystic Falls dove lui lavora. Sta di fatto che avremmo voluto altri ritorni dall'universo di The Vampire Diaries.
Irene