Byron Allen sta pianificando l'uscita de The Wedding Year per l'autunno 2019, film che vedrà protagonisti Sarah Hyland e Tyler James Williams
Gli Entertainment Studios di Byron Allen hanno acquisito i diritti degli Stati Uniti per la commedia romantica, The Wedding Year, con protagonisti la star di Modern Family, Sarah Hyland, e da Tyler James Williams.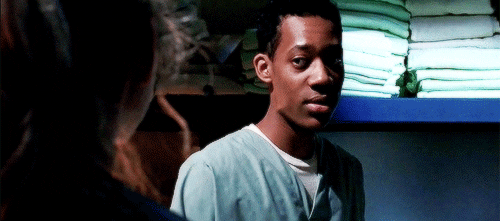 Il regista di
Legally Blonde, Robert Luketic, ha diretto il lungometraggio incentrato su una fotografa di Los Angeles (Sarah Hyland) resistente al matrimonio che è invitato a 15 matrimoni nello stesso anno con il suo nuovo fidanzato pronto per sistemarsi.
Ecco le dichiarazioni di Allen, presidente e CEO di Entertainment Studios, in merito al film:
(The Wedding Year) è un film molto divertente che parla della lotta della presente generazione per capire e trovare l'amore.
Il cast del cast comprende Keith David, Patrick Warburton, Tom Connolly, Grace Helbig, Wanda Sykes e Jenna Dewan.
Gary Lucchesi di Lakeshore, Marc Reid e Mark Korshak condividono i crediti del produttore mentre Sarah Hyland è la produttrice esecutiva insieme ad Allen, Carolyn Folks e Jennifer Lucas.
Vi intriga questa commedia romantica?
Irene
Fonte: The Hollywood Reporter