Timothée Chalamet e Lily-Rose Depp indiscreti
Timothée Chalamet e Lily-Rose Depp sembra che stiano andando bene come coppia. Forse troppo, visto che non hanno paura a farsi immortalare mentre condividono effusioni spinte in pubblico.
Giorni fa, le co-star di The King sono state paparazzate nelle loro manifestazioni affettuose mentre erano a Capri. Le foto mostrano Chalamet e Depp condividere baci appassionati mentre erano sulla barca con gli amici. Per il pomeriggio a Capri, Timothée Chamalet indossava dei pantaloncini e Lily-Rose Depp indossava un costume da bagno leopardato.

Queste foto della coppia sono uscite fuori dopo che hanno calcato il red carpet per la premiere del loro nuovo film Netflix, The King, al Festival del Cinema di Venezia.
La figlia di Johnny Depp e il candidato agli Oscar ha scatenato dei rumor nel 2018, quando sono stati paparazzati insieme a New York. Subito dopo le speculazioni sulla loro relazione sono venute fuori, Chalamet e Depp sono stati fotografati nell'East Village per  un appuntamento al Blue Ribbon Fried Chicken.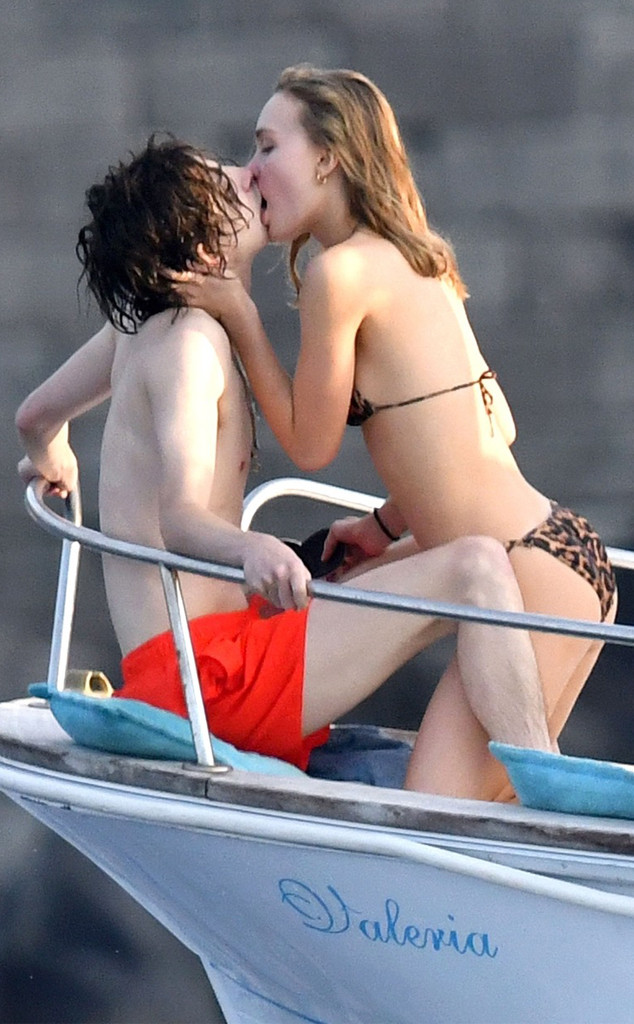 "Sono una coppia davvero dolce," ha detto un testimone a E!News. "Sembrano davvero felici insieme."
Articoli correlati: