Coronavirus: The Walking Dead posticipa il finale della decima stagione
Con tutti gli stop e le restrizioni fatte a causa del coronavirus, The Walking Dead posticipa la data del finale della decima stagione al mese prossimo.
Anche l'apocalisse zombie si ferma
Il coronavirus non sta risparmiando nessuno, nemmeno una mandria di zombie pronta ad attaccare in qualsiasi momento. Infatti, anche loro adesso sono costretti a rimanere a casa, dal momento che la messa in onda dell'episodio finale della decima stagione di The Walking Dead è stata rinviata, proprio a causa delle restrizioni e delle misure di sicurezza prese per il coronavirus.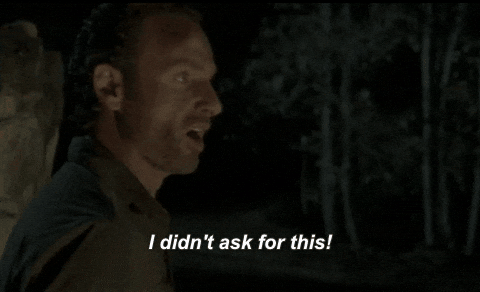 La AMC ha steso la dichiarazione ufficiale, scrivendo su Twitter:
"Gli eventi correnti hanno sfortunatamente reso impossibile completare la post produzione del finale della decima stagione di The Walking Dead, quindi la stagione corrente finirà con il suo 15esimo episodio il 5 Aprile."
Il finale apparirà come un episodio speciale più avanti, ha riportato la AMC. Inoltre, il sito AMC.com offre lo streaming gratuito per i primi 8 episodi della decima stagione, mentre l'app dopo l'episodio del 5 Aprile fino al primo Maggio.
Domenica scorsa, The Walking Dead ha fatto uscire l'episodio 13, What We've Become, quello che era l'ultimo episodio in cui abbiamo visto Danai Gurira come regular nell'apocalisse zombie.
La serie aveva già posticipato la pre produzione dell'undicesima stagione a causa di questa pandemia, che ha fatto chiudere la produzione della maggior parte della TV mondiale per cercare di limitare i contagi da coronavirus.
Anche lo spin off della serie madre, Fear The Walking Dead, ha posticipato la produzione della sua sesta stagione, che ora ha fissato come data di ritorno al lavoro il 13 Aprile.
Non dimentichiamo, poi, che venerdì scorso il network ha confermato che anche la data d'uscita di The Walking Dead: Beyond World è stata modificata. Infatti, se prima aspettavamo il drama il 12 Aprile, ora dovremmo aspettare fine anno.
Così, il coronavirus ha fermato anche The Walking Dead, ma fermare la post produzione è stata la cosa migliore da fare.
Fonte: Deadline
–Miriana