Blood Ties: Gugu Mbatha-Raw, Kiernan Shipka e Cole Sprouse nel cast!
Un nuovo film sta arrivando! Si tratta di Blood Ties, e nel cast troviamo gli unici e soli Gugu Mbatha-Raw, Kiernan Shipka e Cole Sprouse!
Il nuovo drama con Sprouse, Blood Ties
A volte è quasi incredibile come anche solo un articolo di giornale possa diventare la base per un film o serie tv. Ebbene, ad oggi questo è quello che è successo a Nathan Heller, che ha scritto un articolo per New Yorker che ora è diventato il modello di questo nuovo drama in produzione, Blood Ties.
A dirigere il tutto e pensare ai copioni sarà Aaron Katz (Gemini) mentre il produttore è lo stesso di La La Land, Fred Berger della Automatik.
La cosa che colpisce di più i fan, però, è la composizione del cast fino ad ora. Infatti, di attori confermati abbiamo Gugu Mbatha-Raw (The Morning Show), Kiernan Shipka (Mad Men e The Chilling Adventures of Sabrina) e Cole Sprouse, Jughead in Riverdale.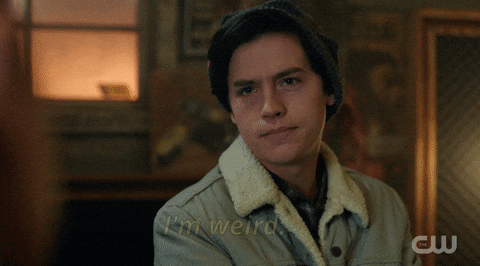 Gugu interpreterà Reese Rezek, detective che investigherà ossessivamente sull'omicidio di Nancy e Derek Haysom, una coppia che pareva del tutto ordinaria e che abitava nella Virginia suburbana. Mentre Rezek indagava e cercava dettagli più oscuri sull'omicidio della coppia, due sospettati emergono: la loro figlia, Lizzy (Shipka) ed il suo fidanzato Jens (Sprouse).
Prima del loro arresto, la giovane coppia fugge in Europa, trascinando il detective in una caccia all'uomo internazionale che durerà per anni, dal 1985 al 1991, prima che la verità possa emergere.
Endeavor Content si sta occupando delle vendite globali e facendo in modo che il progetto entri nel Toronto Film Festival.
Mbatha-Raw è rappresentata da Anonymous Content, CAA, Curtis Brown, e Steve Warren e Gretchen Rush alla Hansen, Jacobson; Shipka è Anonymous Content, WME, e Jason Sloane e Lon Sorensen alla Sloane, Offer; Sprouse è WME, Brillstein Entertainment Partners, e David Markman alla DLA Piper.
Fonte: Deadline
-Miriana