Lena Headey: Una scena eliminata avrebbe cambiato tutto
Game of Thrones
, targata HBO, la scena eliminata che avrebbe cambiato tutto ci viene spiegata da
Lena Headey
.
Lena Headey ci parla di una scena eliminata
L'attrice di
Game of Thrones,
Lena Headey
, interprete di Cersei Lannister, è stata ad una convention in Germania dove ha parlato di
Game of Thrones
e della scena eliminata che avrebbe cambiato tutto e che non è mai stata rilasciata nella settima stagione.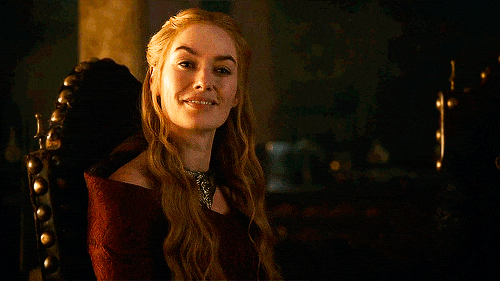 Lena Headley ha spiegato ai fan che durante la settima stagione Cersei ha perso il bambino che portava in grembo. La descrive come una scena traumatica e "
un grande momento per Cersei
".
In un certo senso ho amato girare quella scena perchè ho pensato che avrebbe cambiato Cersei.
Infatti, durante la settima stagione Cersei ha rivelato che era incinta di suo fratello Jaime, ed ha fatto credere a Euron Greyjoy  che fosse suo figlio. Ma non era incinta, o si? L'attrice ha inoltre parlato anche della morte del suo personaggio, avvenuta con Jaime sotto delle rocce. Lena Headley ha dichiarato di avere delle proprie idee su come porre fine a Cersei che voleva discutere con i co-creatori
David Benioff
 e
Dan Weiss
.
"Direi che avrei voluto una morte migliore. Ovviamente sogni la tua morte. Potresti andartene in ogni modo in quello show. Quindi ero quasi dispiaciuta. Ma comunque penso che non potevano accontentare tutti."
Invece, durante un'intervista con IndieWire, il direttore
Miguel Sapochnik
ha detto che avrebbe fatto le cose in modo diverso nell'episodio
The Long Night
: Miguel spiega che lui avrebbe ucciso tutti, avrebbe ucciso anche Jorah all'inizio dell'episodio:
"Volevo che fosse spietato, così nei primi dieci minuti tutti avrebbero pensato: "tutte le scommesse sono crollate, tutti potrebbero morire.". "
Che dire, di certo avrebbero potuto fare le cose diversamente! Fonte:

E Online

–Miriana

Dopo mesi dalla fine della mitica serie